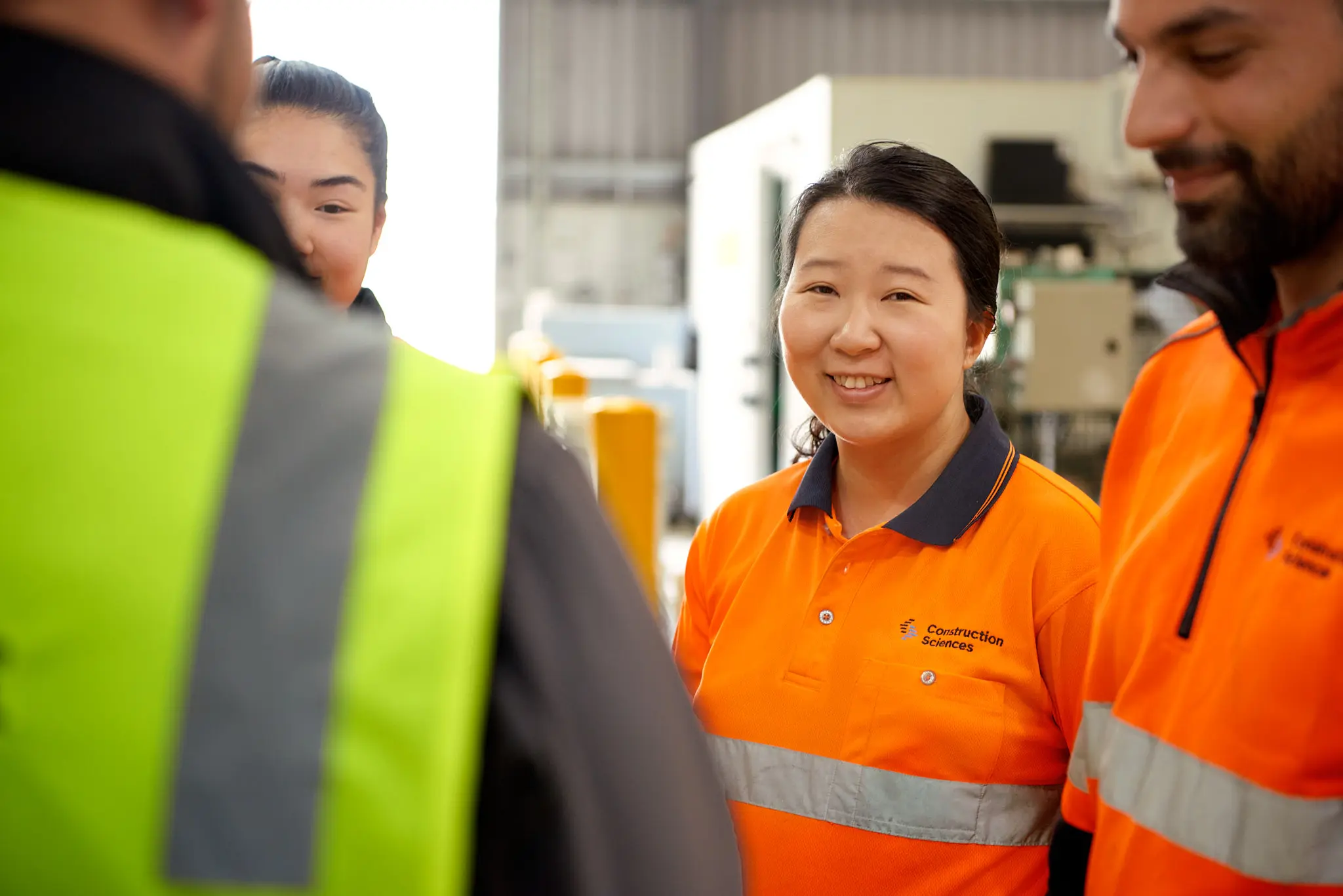 Everyday at Construction Sciences, we strive to maintain an environment that is inclusive, supportive, respectful and welcoming, accepting differences and valuing diversity. People are at the core of our business, building a workplace based on respect, trust and integrity is important to maintain fairness and equality.
These are just a few of the procedures that Construction Sciences has in place to maintain a diverse and inclusive culture:
– Reward employees completing the same job, (i.e within the same job profile and level) fairly and consistently using our 'Same Job, Same Pay' philosophy.
– Assess work and promote advancement based on merit, skills , knowledge and accountability in the context of market factors and performance.
– Review people management processes regularly to ensure fair and equitable outcomes
– Build teams with a diversity of people, views, opinions and perspectives in our operations
– Provide employees with a range of training options for advancement and professional development.
– Build a safe work environment by taking action against inappropriate workplace behaviour that does not value diversity including discrimination, harassment, bullying, victimisation and vilification
– Develop flexible work practices to meet the differing needs of our employees.