Through analysis and assessment, we can mitigate and manage all environmental impacts on your site.
Our diverse Environmental Consulting teams include scientists, contamination specialists and geotechnical professionals to cover all aspects of your environmental site management requirements.
With our range of expertise, we can provide contamination monitoring, remediation works supervision, acid sulfate soils management and a range of other various services to help design and maintain a sustainable site infrastructure.
Our integrated knowledge of scientific and engineering disciplines, ensures that we can deliver the most economical and sustainable solution for every project.
Environmental Management
Client & stakeholder liaison
Expert witness & strategic advice
Technical reports, investigations & strategic advice to support design & planning approvals
Construction and demolition management
Impact Monitoring
Groundwater and surface water monitoring
Construction noise & vibration management plans & monitoring
Air quality assessments – asbestos, RCS, PM10, TSP and Gravimetric Dust
Thermologging
Environmental Approvals & Compliance
Contamination register and land title searches
Project environmental risk management
Construction & operation environmental management plans
Regulatory compliance and project permits
Contamination
Acid sulphate soils investigation and management
Erosion and sediment control
Hazardous building and material assessments
Asbestos management
Preliminary site investigations (PSI)
Detailed site investigations (DSI)
Contaminated land & groundwater evaluation
Remediation design, supervision & validation
Pre-acquisition & divestment due diligence
Waste disposal categorisation and soil disposal permits
Considering every element
Our environmental consultants are responsible for the assessment and management of land and groundwater contamination, as well as noise, vibration and dust impacts. Our environmental services team work with public and private clients across a wide range of industries including land development, oil & gas, local government and infrastructure providers.
We pride ourselves in our technical proficiency and professionalism, drawn from combined experience and integrated knowledge across disciplines. In particular the combination of technical scientific understanding with practical engineering intelligence ensures that we deliver the most environmentally and commercially viable solution for our clients.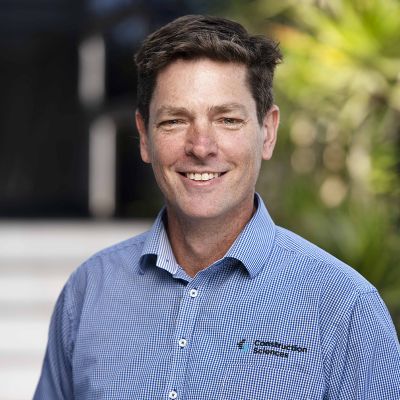 David Dethlefs

Principal Environmental Scientist

David has experience in the investigation and implementation of a broad range of environmental disciplines. Having been involved in an extensive and diverse range of projects over 20 years, advising and assisting clients to implement construction programs and manage their program of works such that environmental approvals and environmental compliance are achieved. Fields of expertise include: hazardous materials, Contaminated Land, Landfill sites, Acid Sulphate Soils and Environmental Investigations (CLID's) and Construction Environmental Management Plans. Liaising with contractors to develop programs to control and manage environmental criteria identified on site or in the workplace. David's extensive experience on large scale projects with key skills including: - Preliminary Site Investigation (Contamination) - Detailed Site Investigation (Contamination) - Implementation of Remediation Action Plans - Asbestos in Soil Remediation, Site Monitoring and Site Clearance Inspections - Air Quality Monitoring – Landfill Gas, Asbestos, Confined Space and Construction Control - Preparation and implementation of Environmental Management Plans, Health Safety and Environmental Management Plans - Acid Sulfate Soils Investigations and Management Plans - Water quality investigations and Monitoring for a broad range of impacted sites ranging from Landfill leachate assessments, Contaminated Land Monitoring and Erosion and Sediment Control / offsite water discharge. - Site Management Plans - Asbestos Remediations Control Plans - Asbestos Building Surveys - PFAS Investigations, Remediation and Validation - Knowledge of State and Federal guidelines, regulations and Acts pertaining to Environmental controls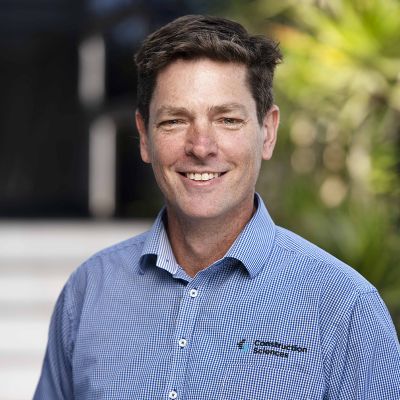 David Dethlefs

Principal Environmental Scientist

David has experience in the investigation and implementation of a broad range of environmental disciplines. Having been involved in an extensive and diverse range of projects over 20 years, advising and assisting clients to implement construction programs and manage their program of works such that environmental approvals and environmental compliance are achieved. Fields of expertise include: hazardous materials, Contaminated Land, Landfill sites, Acid Sulphate Soils and Environmental Investigations (CLID's) and Construction Environmental Management Plans. Liaising with contractors to develop programs to control and manage environmental criteria identified on site or in the workplace.

David's extensive experience on large scale projects with key skills including:

- Preliminary Site Investigation (Contamination)
- Detailed Site Investigation (Contamination)
- Implementation of Remediation Action Plans
- Asbestos in Soil Remediation, Site Monitoring and Site Clearance Inspections
- Air Quality Monitoring – Landfill Gas, Asbestos, Confined Space and Construction Control
- Preparation and implementation of Environmental Management Plans, Health Safety and Environmental Management Plans
- Acid Sulfate Soils Investigations and Management Plans
- Water quality investigations and Monitoring for a broad range of impacted sites ranging from Landfill leachate assessments, Contaminated Land Monitoring and Erosion and Sediment Control / offsite water discharge.
- Site Management Plans
- Asbestos Remediations Control Plans
- Asbestos Building Surveys
- PFAS Investigations, Remediation and Validation
- Knowledge of State and Federal guidelines, regulations and Acts pertaining to Environmental controls