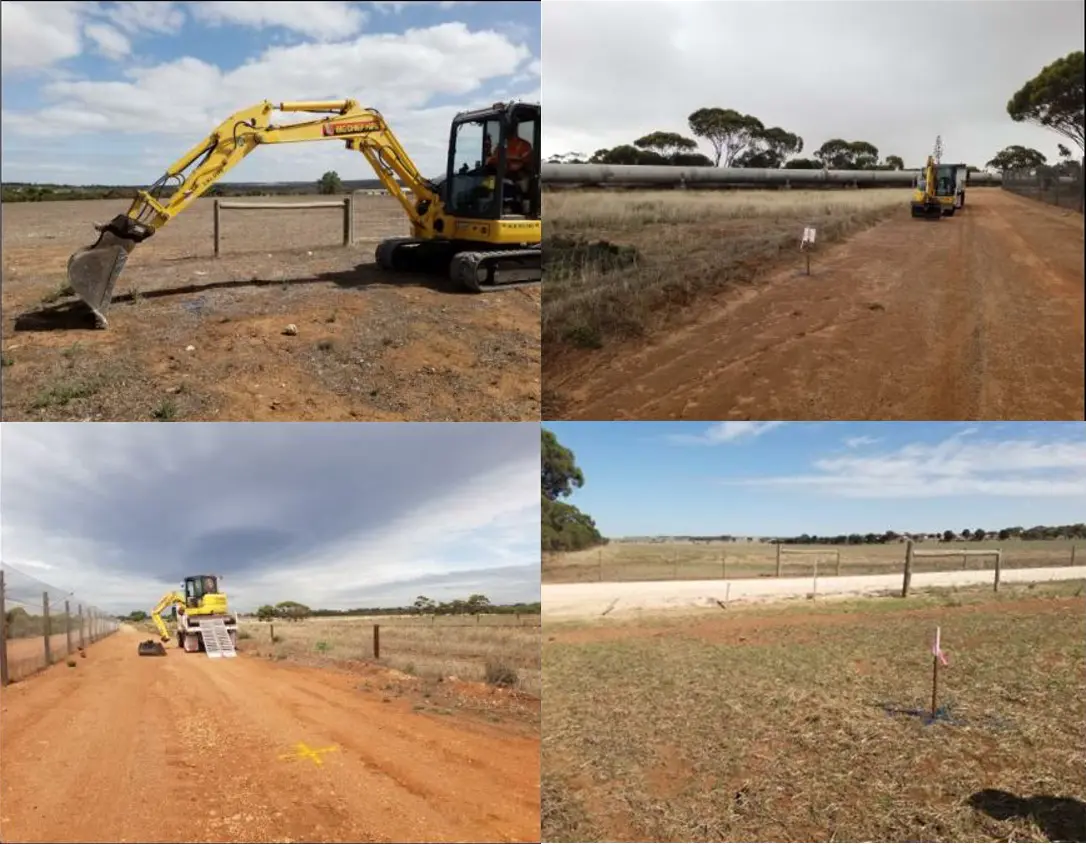 Mt Barker Pipeline
Client/s: APA Group
Location: Mount Barker to Murray Bridge, SA
Services: Geotechnical Investigation, Drilling, Utility Engineering, Construction Material Testing, Specialist Lab Testing
Construction Sciences Unit:
Professional Services NT/WA/SA, South Australia CMT, Specialist Testing
Project Description:
The Mount Barker Pipeline project is a proposed natural gas pipeline approximately 40km in length in the Mount Barker region. It will extend the existing natural gas network from Murray Bridge through Monarto South and Kanmantoo, to the Mount Barker region south of Adelaide.
Our Role:
Construction Sciences completed geotechnical investigation and interpretative geotechnical reporting aspects of a more than 30km proposed gas pipeline alignment for the purposes of determining material excavability, suitability of material reuse for trench bedding and padding material, compaction/construction specification, geotechnical risk/hazard identification and detailed design of civil and structural components including access roads, road/rail/creek crossings and infrastructure housing structures. The project involved excavation of 30+ Test pits, drilling of 20+ Boreholes, insitu electrical resistivity testing, geomorphological mapping and geotechnical and environmental sampling/testing.