COMPLY is our laboratory information management system (LIMS) which is used mainly for our CMT discipline and covers a comprehensive range of soil, aggregate and concrete test methods for various standards (including Australian standards, TMR standards, RMS standards, VIC Roads standards, WA standards, British standards and ASTM). Comply was developed by our lead software engineer in response to industry demands and lack of customised solutions on the market.
We own and control COMPLY, so that we can respond to your needs quickly & efficiently. COMPLY includes many client focused tools to track test results, laboratory performance, technician performance and trending of material and test results. We can customise analysis reports to further assist the team. COMPLY 'Action Items' covers a variety of laboratory tasks which can be assigned to either an individual user or all users with a specific role (e.g. Lab Manager). Action Item types fall into two different categories; system generated or user created.
COMPLY is used in conjunction with our other in-house software system 'SMAC' (Staff Management Application for COMPLY). This system allows our quality managers to effectively manage relevant competencies for staff throughout the Construction Sciences group.
COMPLY features:
Certification to AS/NZ ISO 9001 – Quality Management Systems, by SAI Global
Accreditation to AS ISO/IEC 17025 – General requirements for the competence of testing
and calibration laboratories, by the National Association of Testing Authorities (NATA) in
Australia.
Accreditation to PNGS ISO/IEC 17025 – General requirements for the competence of testing
and calibration laboratories, by the Papua New Guinea Laboratory Accreditation Scheme
(PNGLAS) in Papua New Guinea.
Evaluated and accepted by government regulatory bodies in multiple Australian states and
territories, and PNG.
Works seamlessly with other critical management systems like ISO14001 – Environmental
management, ISO14002 – Safety Systems and ISO17020 – Conformity Assessment.
Intentionally designed in a 'modular' format. This means we can build a 'module' that
perfectly suits your unique project situation.
Computer based system which utilises industry software to digitally manage information.
Highly flexible and adjustable to your project's size and complexity. We can update you on
how your test results are progressing and when testing will be completed. We can also email
results directly to your nominated recipients.
Retains full details of all our testing capabilities and the qualifications of every staff member.
COMPLY Lite:
COMPLY Lite is designed for mobile field use and is an abridged version of the base program.
Features of this version include concrete batch testing, field density testing, borehole logging and Level 1 Supervision daily logs.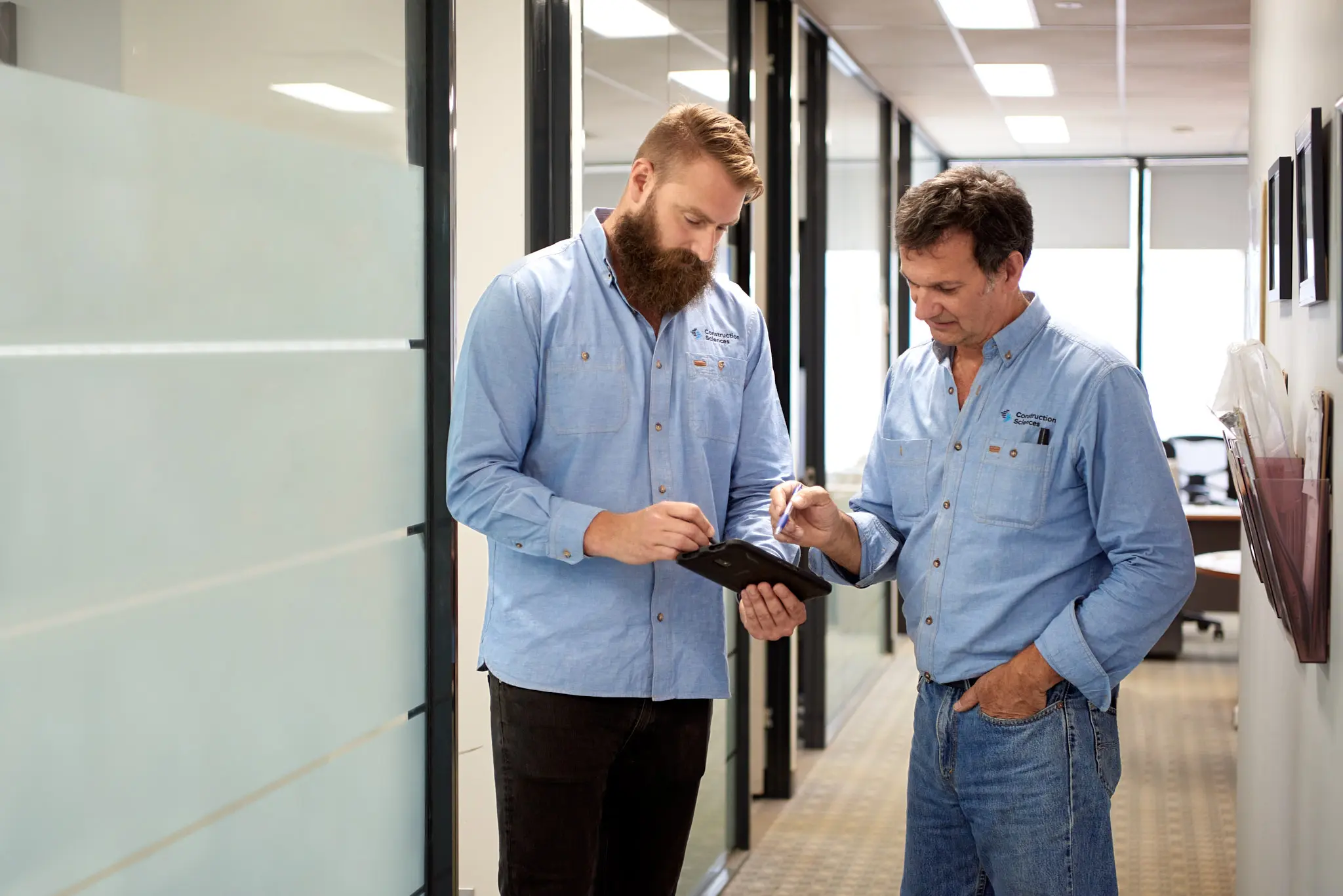 COMPLY Lite - QR Code System
SMAC manages staff technical competence
The integrated system allows items to be actioned immediately after events are created
Any edits will be logged on the comprehensive audit trail
Secure client portal for project report access
COMPLYLite - allows for random location and data entry input
CSV export for project data analysis