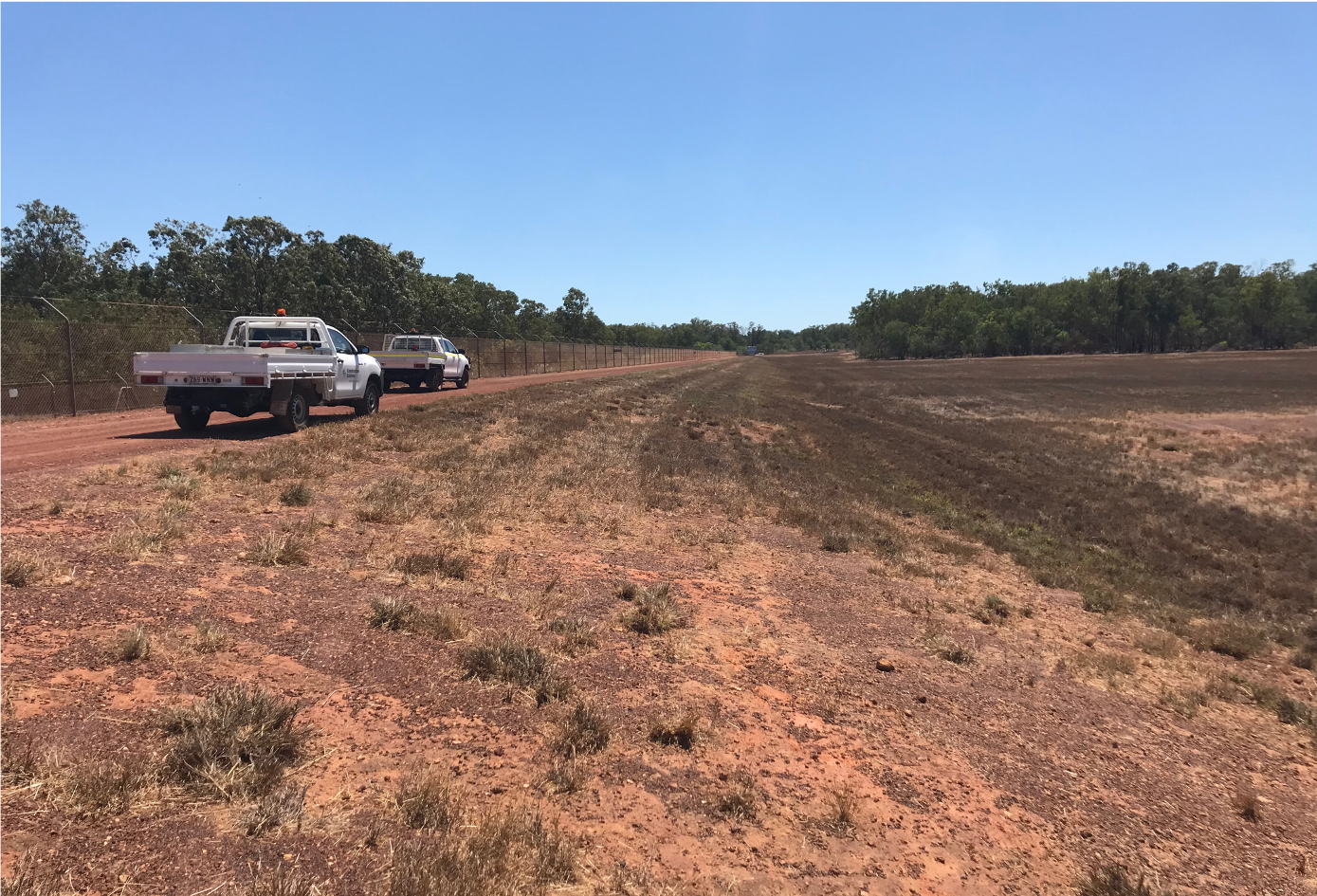 Department of Defence – Solar Farms
Client/s: Lendlease Services, Department of Defence
Location: Darwin, NT
Services: Geotechnical Investigation, Interpretative Geotechnical Reporting, Drilling, Pile Testing, Environmental Engineering, Construction Material Testing
Construction Sciences Unit:
Professional Services NT,
Darwin CMT
Project Description:
The solar energy project involves the construction of facilities at Robertson Barracks and RAAF Base Darwin to service energy requirements of the facility and providing energy security. The project will provide up to 40 per cent of Robertson Barracks and RAAF Darwin's electricity requirements via approximately 14MW of solar across the two sites.
Our Role:
Delivery of a geotechnical and environmental investigation, pile testing, and interpretive reporting aspects of over 8 boreholes, 35 test pits, and 45 pile tests at selected Darwin RAAF Base and Robertson. Geotechnical information was to allow the completion of pile and associated civil works design. Difficult site conditions were encountered with technical investigation requirements across UXO dense and contaminated land sites. Construction Sciences also provision Construction Phase Support (CPS) and verification of pile design throughout the construction phase. The project involved geomorphological mapping, excavation of 35 Test pits, drilling of 8 detailed Boreholes, insitu electrical resistivity testing, thermal resistivity testing and geotechnical and environmental sampling/testing.